To our clients:
At Liberty Tax, our priority is protecting the health and safety of our clients, our employees and their families. During these unique and challenging times, the health and well-being of our clients in addition to our Liberty Tax owners and tax preparers is paramount to us. We're closely monitoring daily developments and taking all appropriate precautions to ensure that we continue serving your tax needs.
As an organization we've ramped up cleaning services in all our locations, even working to overcome the shortage of sanitizer, and are committed to ensuring our offices are closely following the safety and health recommendations according to Canadian Public Health Services.
https://www.canada.ca/en/public-health/services/diseases/2019-novel-coronavirus-infection.html
Currently we don't anticipate office closures as we know you depend on us for your tax filing needs. We invite you to visit any of our 260 offices to complete your 2019 tax return and know Liberty Tax is working closely with our industry resources and the CRA to develop strategies to assist you in virtually navigating your tax needs for the remainder of the tax season, when possible. This would limit or eliminate the need for a physical visit.
For any updates or questions you may have, you can contact your local Liberty Tax office. To find your nearest office, please call 1-866-290-2222 or go to https://locator.libertytaxcanada.ca and enter your city or postal code.
All of us at Liberty Tax understand that this issue is cause for concern to many, and we offer our deepest sympathies to those who have already been affected. Rest assured that as circumstances continue to develop, one thing will remain the same: We will make our decisions with the health and well-being of our clients, employees and communities as our highest priority.
Sincerely.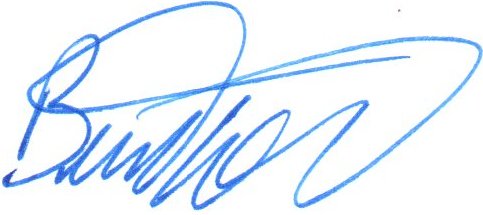 Brent Turner
CEO